Choose the right

BNC

for your needs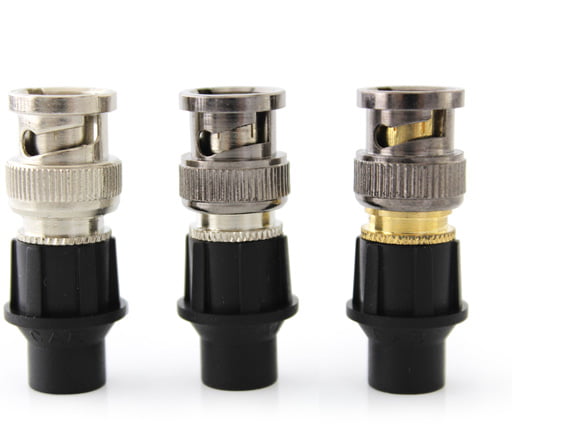 Every
detail
is important
All BNCs are designed and manufactured with the utmost attention to detail. One of the most important is the fact that all models are made with a recessed dielectric and thus with an impedance of 75 Ohm, as required by the current standard.
One BNC per

resolution
It is important to always choose the right BNC for each type of installation: it is superfluous to use a high-quality BNC with low-grade cables and cameras; just as it is counterproductive to install inferior quality connectors with professional equipment. The diagram opposite indicates the correct BNC for each required resolution.
CaP System

technology
The CaP (Pressure-on Connector) is a patented coaxial connector, designed and manufactured in Italy.
All BNCs use the patented CaP System technology that guarantees quick and easy installation, strong mechanics and quality. For all details and to see how best to make a connection with the CaP System, please visit www.telecomsecurity.it.