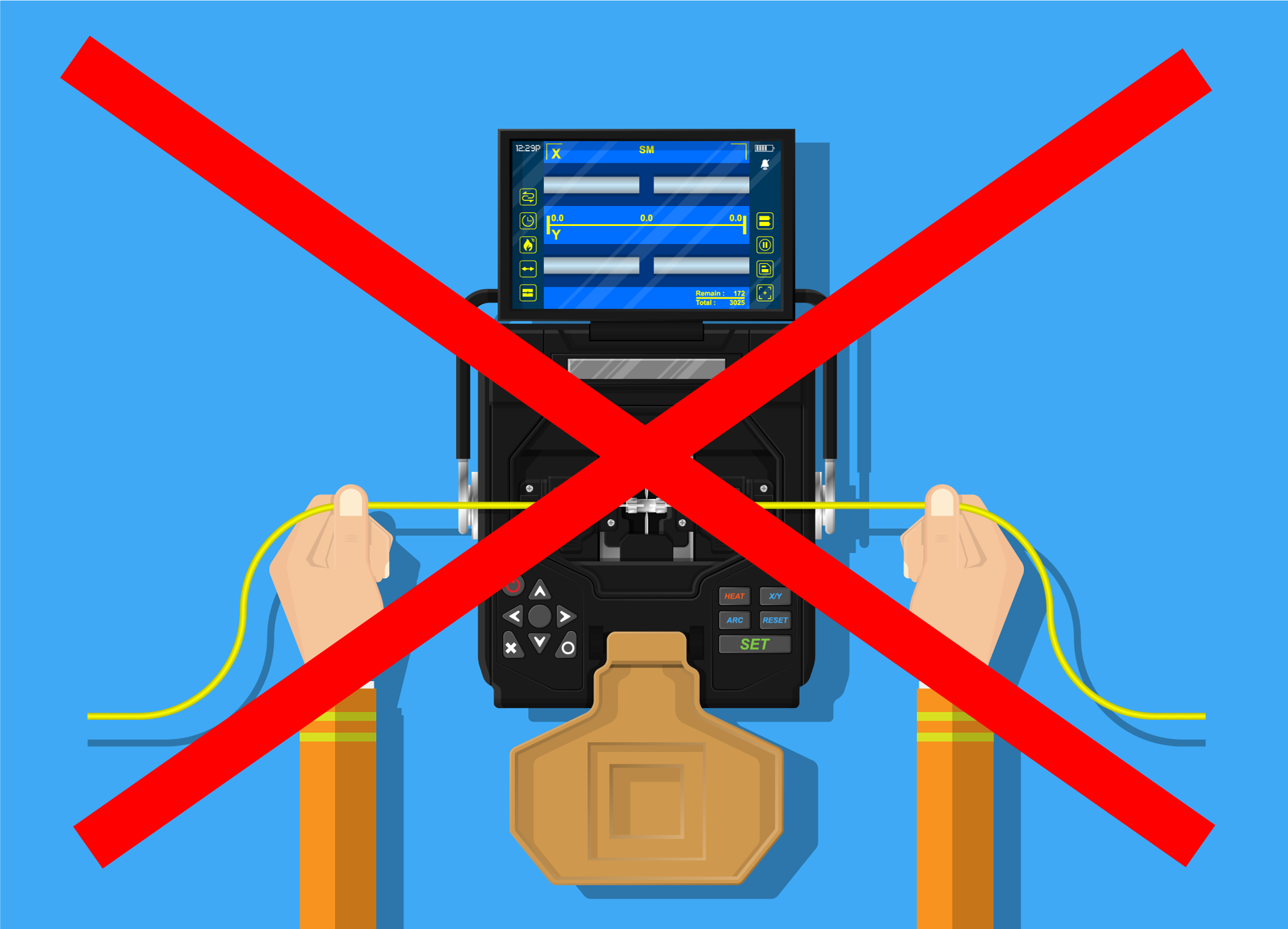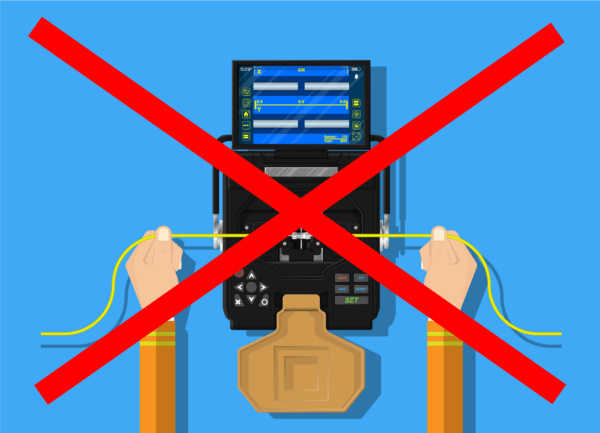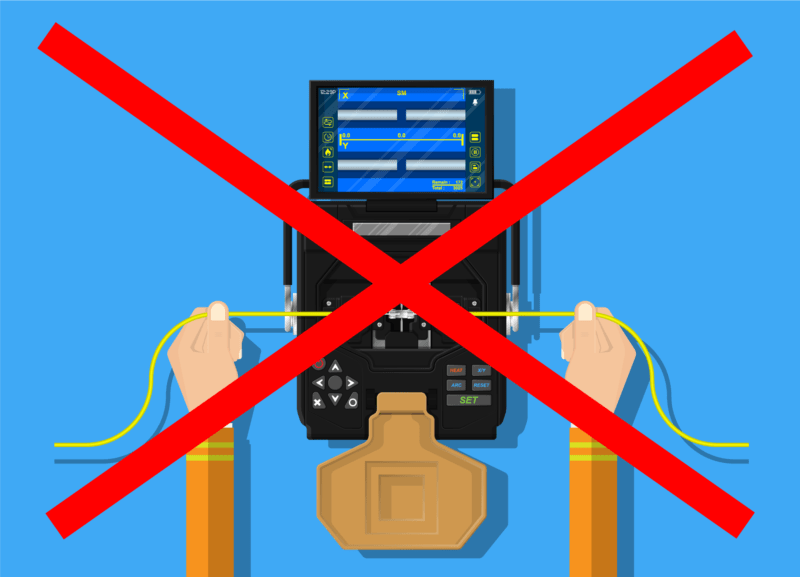 No more splicers
Thanks to Easy FTTH, the installations of FTTH will be carried out the easiest way without using expensive and complicated splicers, but just a pair of scissors and a screwdriver.
Four patents make up Easy FTTH
Easy Fiber
Easy Fiber is an optical patch cord with a revolutionary patented system that allows it to be pulled through ducts having the SC/APC connector completed in the field in few seconds, without using spliacers
A breakthrough solution for non-highly specialized installers in the fiber optic sector
Patented by Telecom & Security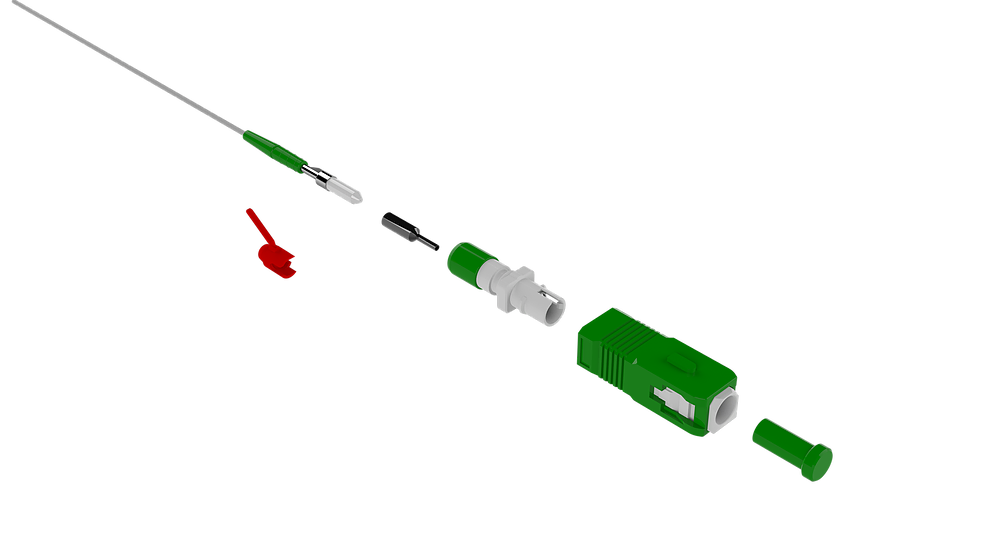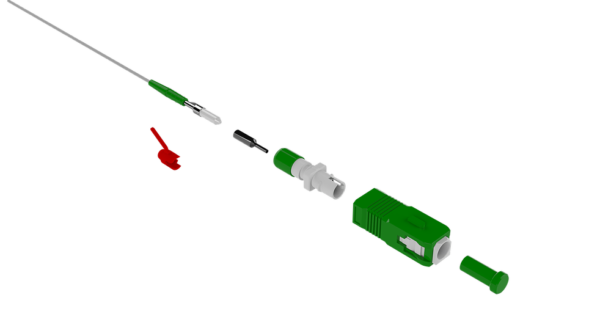 Installation time:
30 sec
Easy Lock
Easy Lock is an SC type adapter with the addition of a flexible retaining element on top of its surface edge.
With this solution, unwanted disconnection of the standard SC connector is not possible, unless a tool or a particular release maneuver will be applied.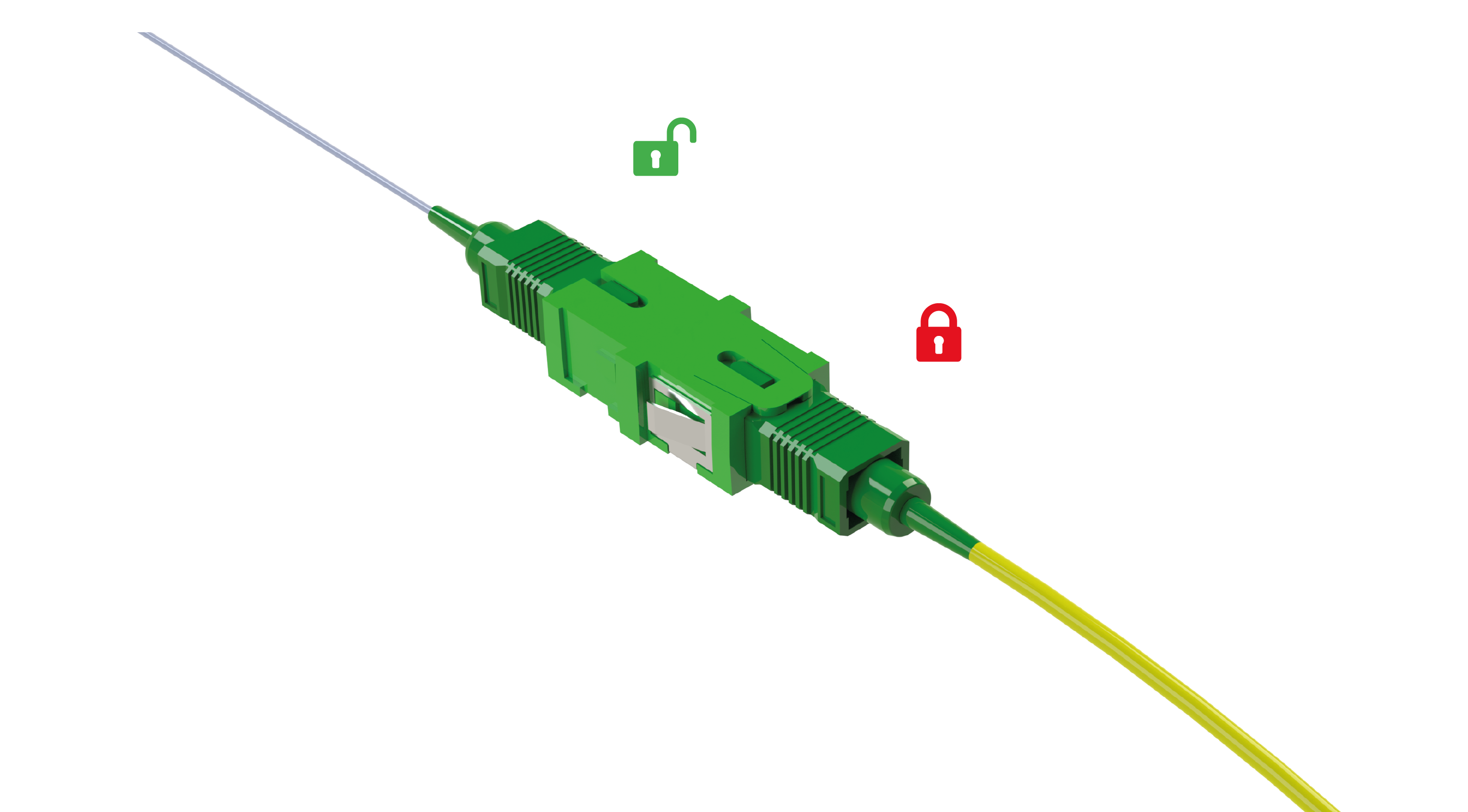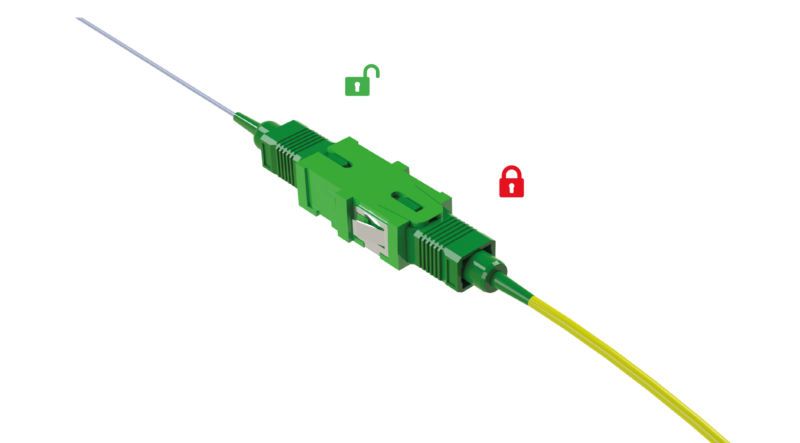 Installation time:
instant
Easy Key
Easy Key is a SC/APC female-female adapter in angled configuration with a keystone support mounting, equipped with the innovative Easy Lock system for locking the connector.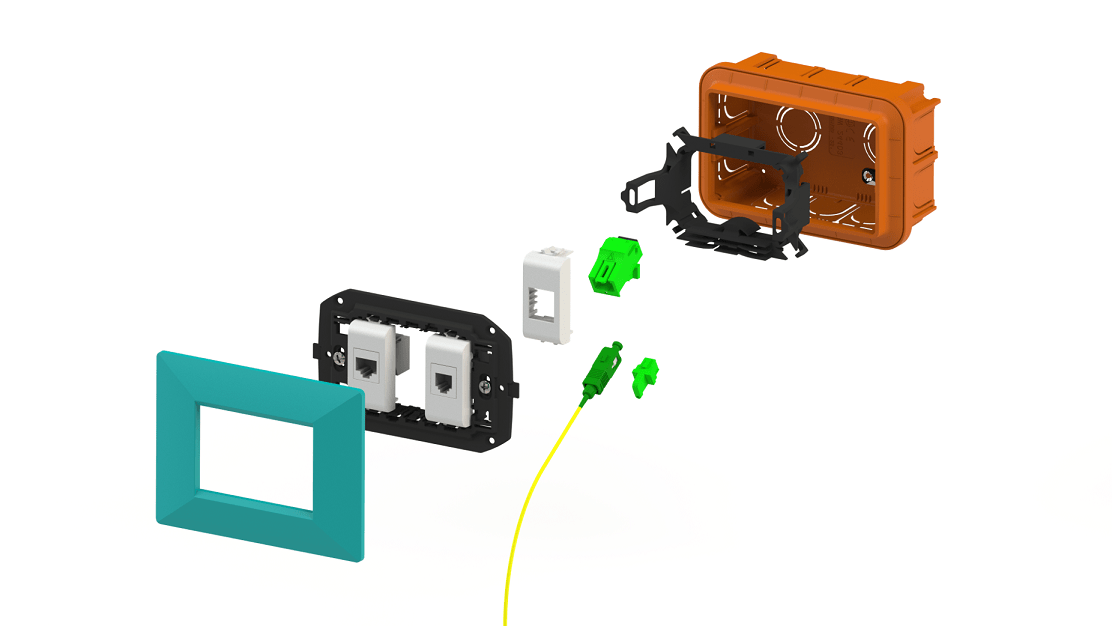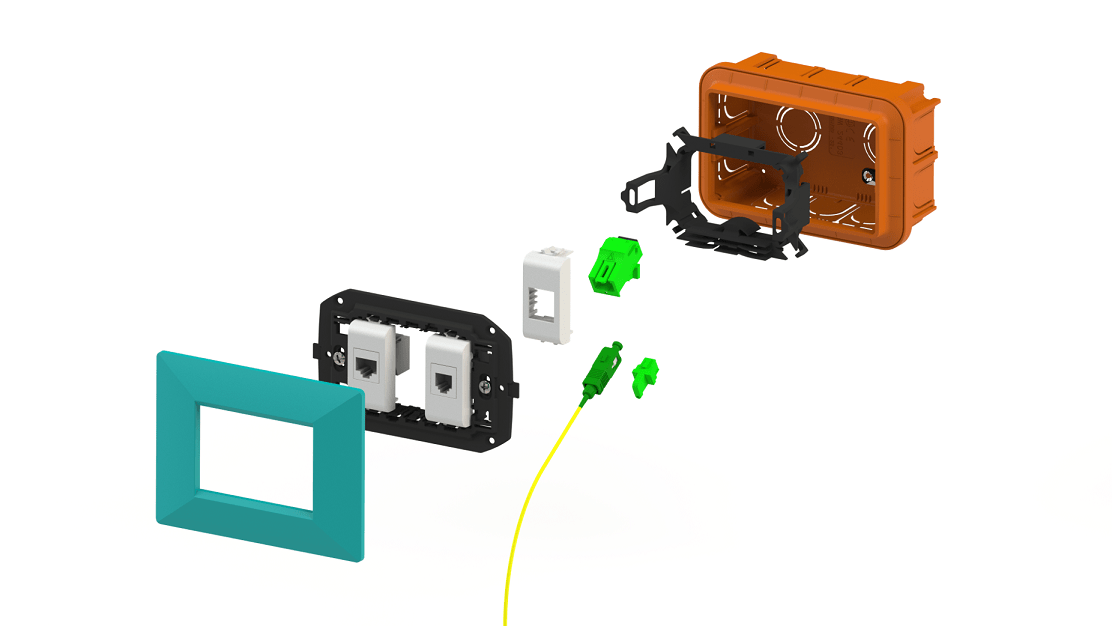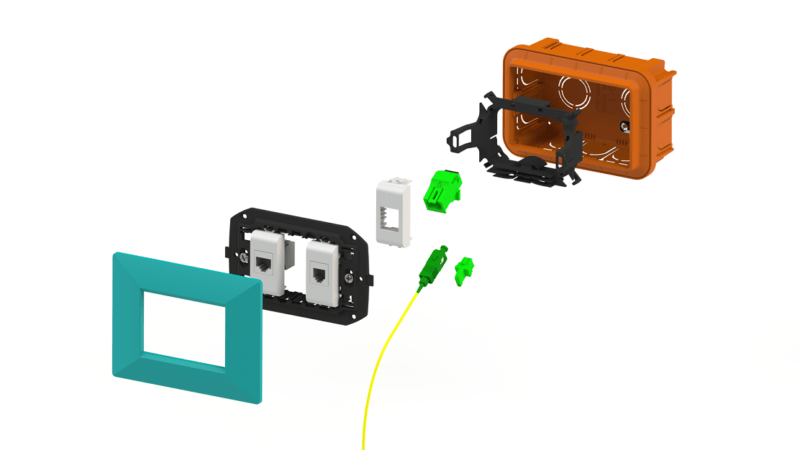 Easy Link
Easy Link is a universal optical outlet, the ideal solution for FTTH installation in existing buildings.
Thanks to the special cover with a breakable slot, the FTTH box can be wall mounted or installed onto a flush-mount box, even fully occupied by other existing services.
The cable on the system side can enter, even pre-connected, both flush with the wall and from the inside of the wall box.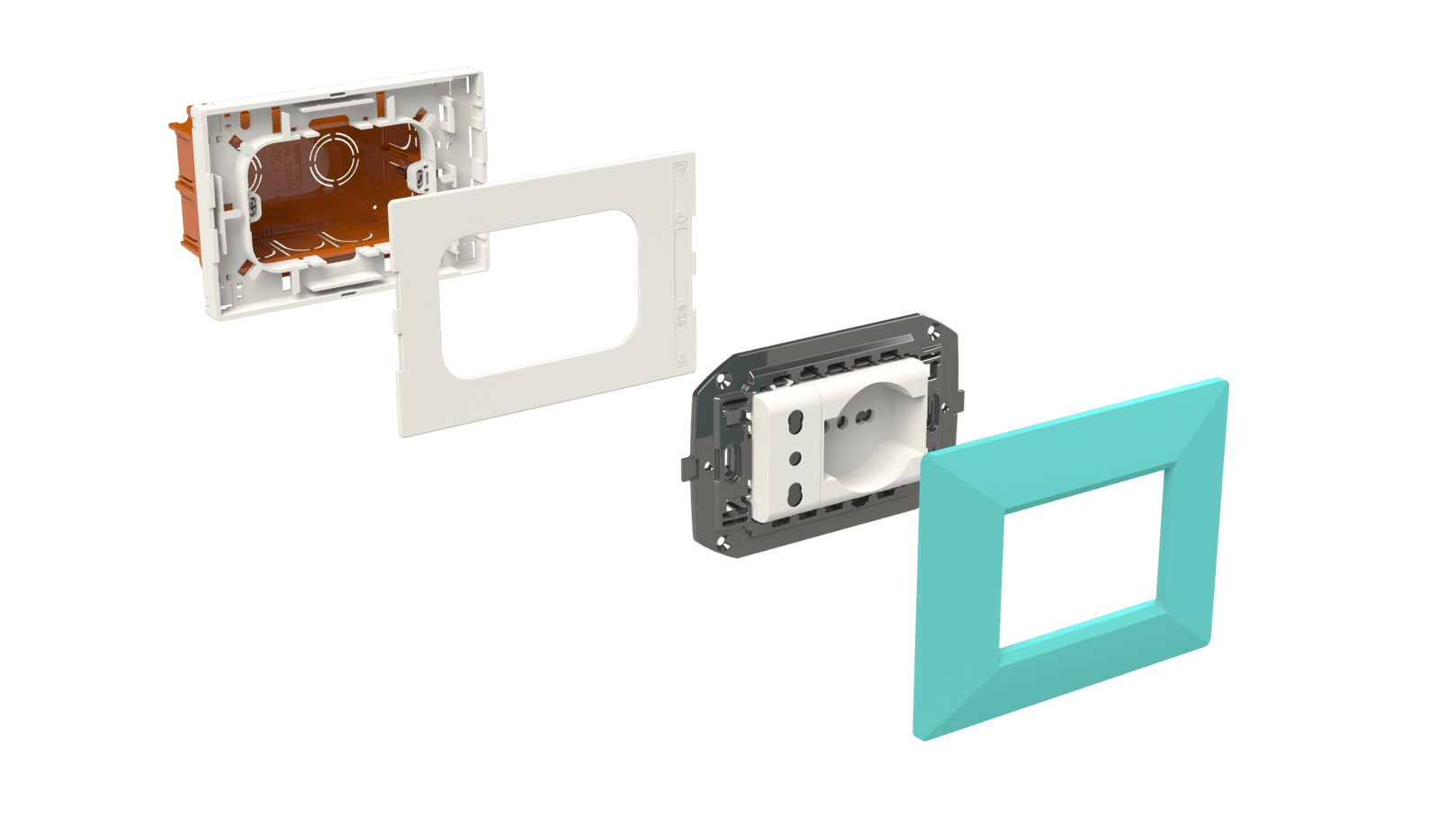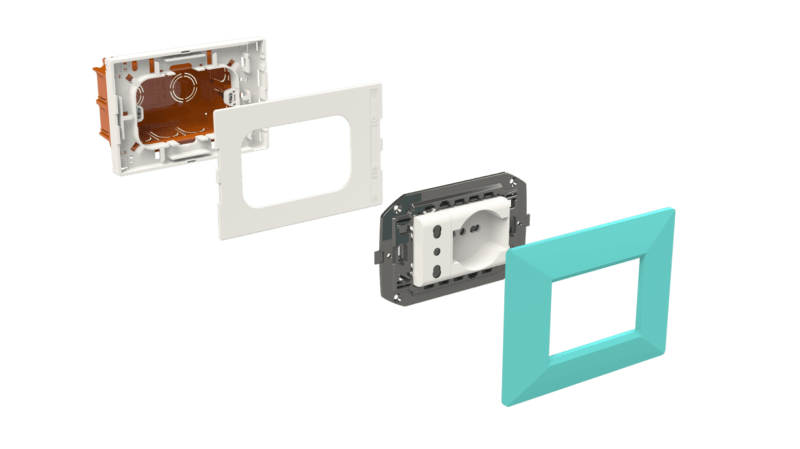 Get more info
Fill the form and our staff will quickly reply to give you more details and clarifications on Easy FTTH