With fiber optic cables installed directly at the user's home, it becomes important to have an optical outlet system that can be easily mounted on any type of common electrical building infrastructure system.
Easy Key outlet is an SC/APC female-female optical fiber adapter in angled configuration with a keystone support mounting, equipped with the innovative Easy Lock system for locking the connector inside the adapter.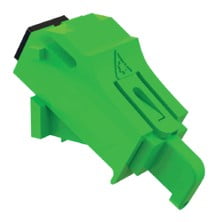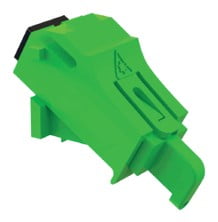 Easy Key outlet is angled for several reasons: inside the wall box, the 40° angle allows for more space to position the optical fiber with a greater bending radius, thus avoiding to force the fiber beyond the minimum allowed bending radius; on the user side, the output angle of the connector helps avoiding possible Easy Key damage to the optical fiber due to involuntary impacts or furniture placement.
Easy Key outlet has a 'Keystone' type coupling system, so it can be mounted on any relative support.
Keystone supports (FK ..) are available, compatible with all the most used electrical building infrastructure systems.
The installation of the optical fiber is facilitated thanks also to the use of the Fiber Wrapping Basket (CAF).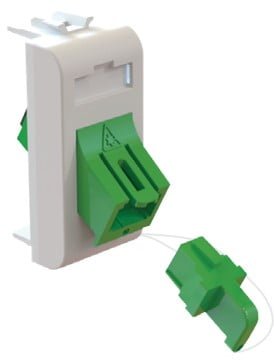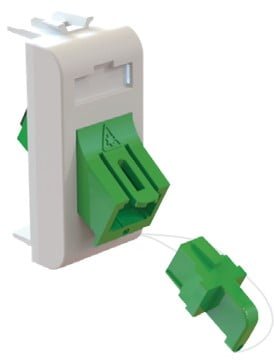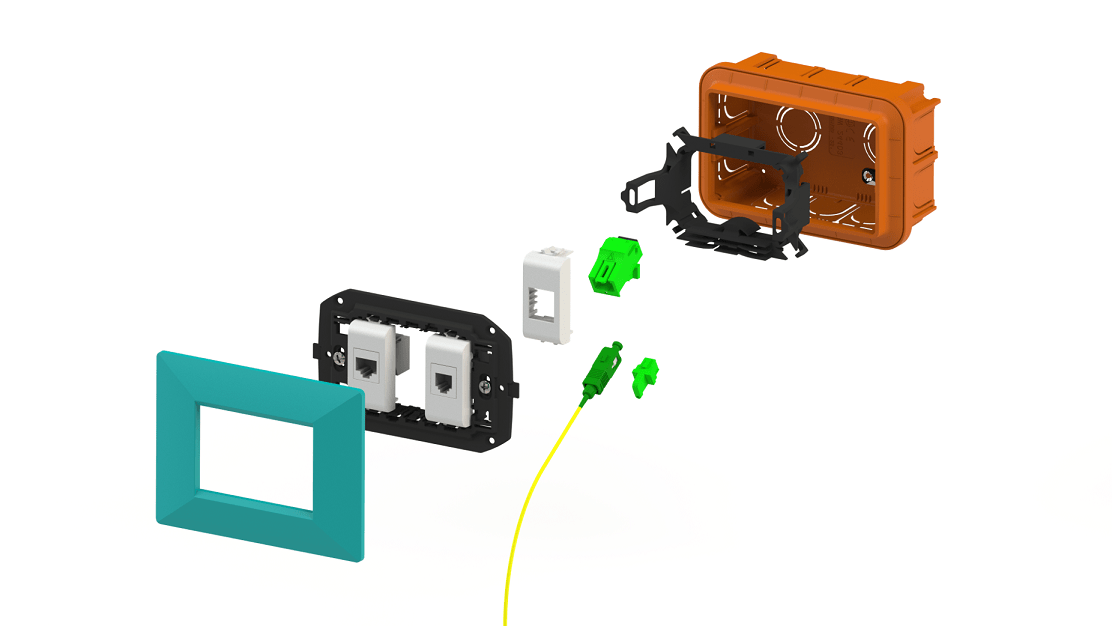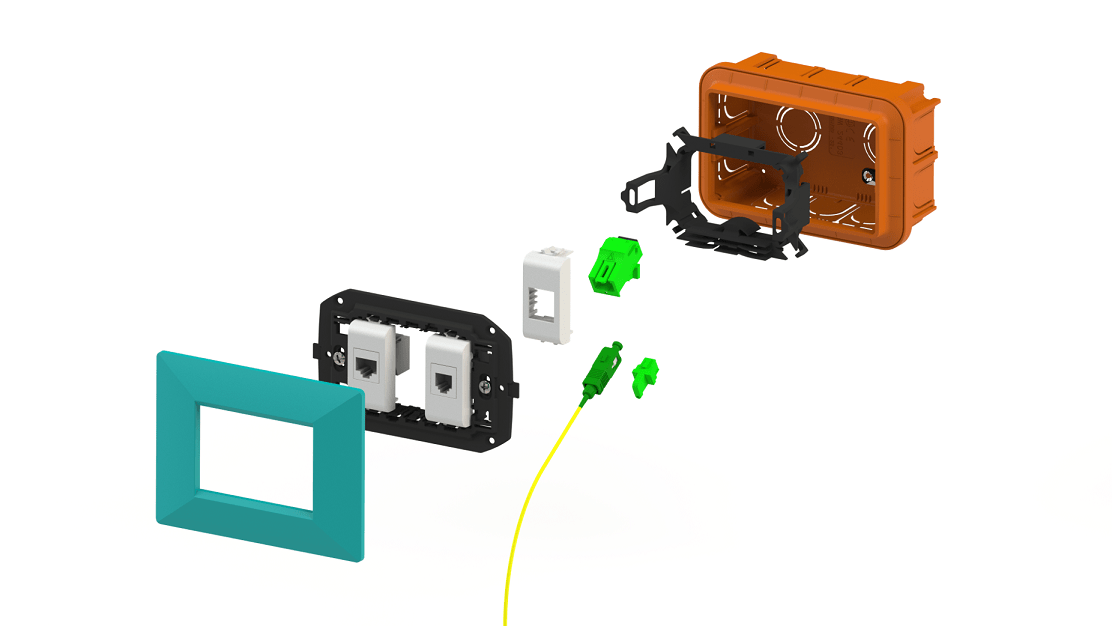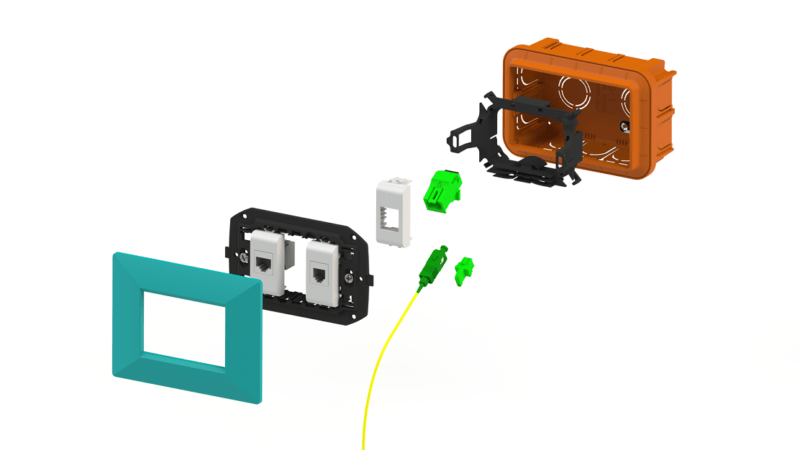 Fiber Wrapping Basket (CAF)
The Fiber Wrapping Basket is a plastic support that ensures the correct wrapping and positioning of the excess fiber optic cable inside the wall termination boxes.
The basket is hooked to the frame of the electrical building infrastructure systems, it is specific for the 3-place recessed wall box and has the possibility of housing over 4 meters of optical fiber and any hot/cold fiberjoint.