Easy Key¹ is an innovative SC/APC optical fiber adapter in keystone configuration, equipped with Easy Lock system for locking the connector inside the adapter
Easy Key installation on a rectangular wall box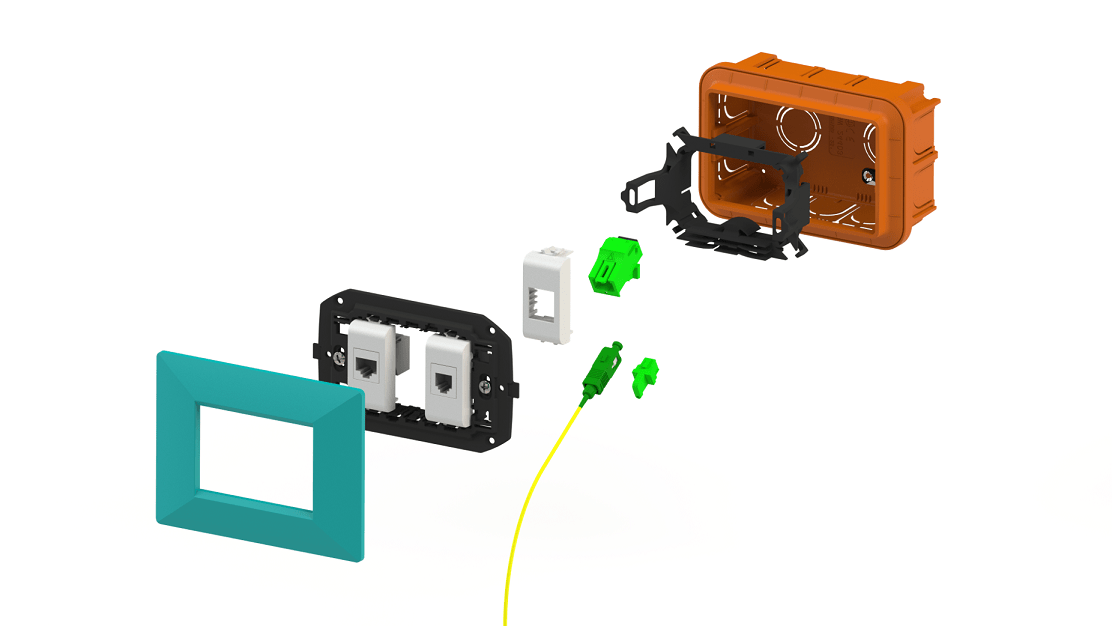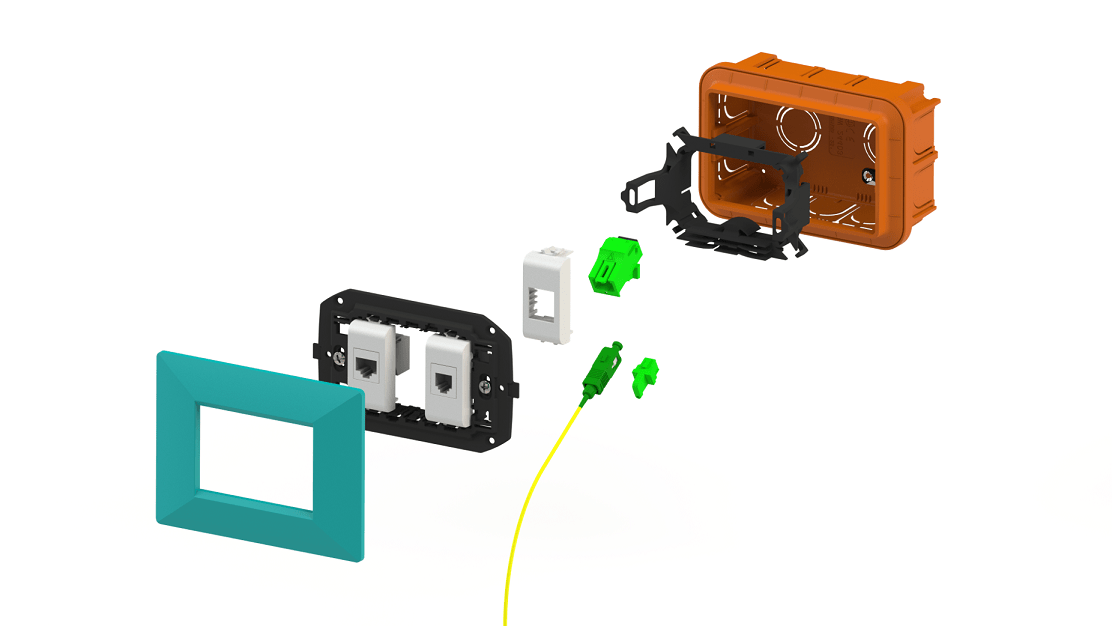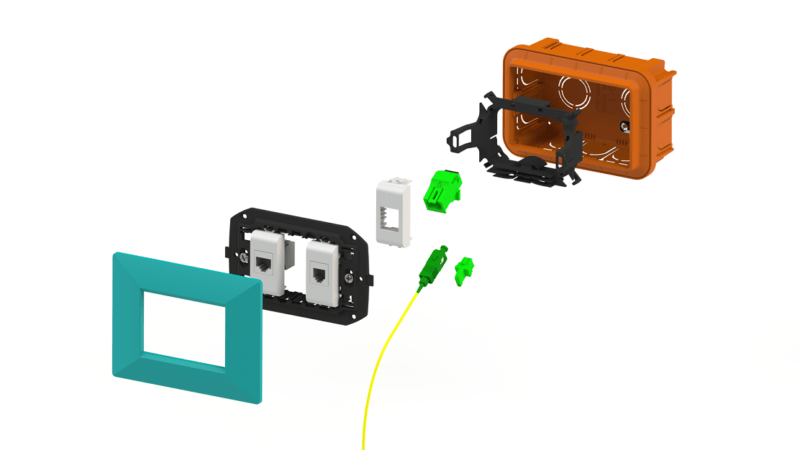 Easy Key takes advantage of the innovative Fiber Wrapping Spool to perfect manage the excess of fiber

The CAF is a plastic support that

ensures the correct wrapping and positioning of the excess fiber optic cable

inside the wall termination boxes.
The spool is hooked to the frame of the electrical building infrastructure systems and it's specific for the 3-place recessed wall box and has the possibility of housing over 4 meters of optical fiber and any hot/cold fiberjoint.
Why should you rely on Easy Key?